Salon furniture - Styling units - Krystal Centrale
Krystal Centrale 2P :
2 seater island styling unit available in all the laminate colours from our range, see Materials below. Equipped with 2 hairdryer holders in polished aluminium and a lower dividing panel in opaline Plexiglas. Footrests or electrical sockets not included. Also available as a 4 seater unit or wall unit.
Code:
FF 7000 P2
Dimensions: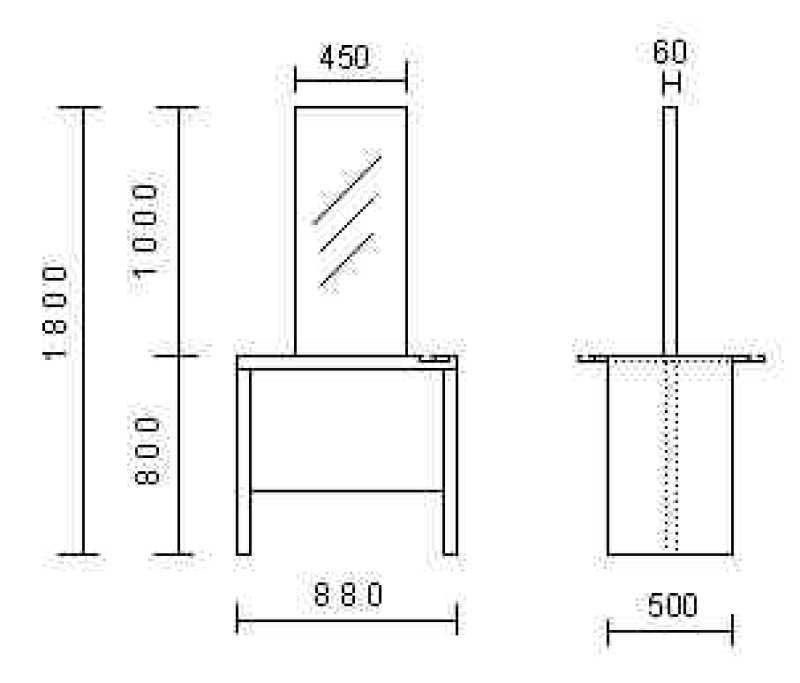 Line:
Salon furniture
Category:
Styling units